Chartered Physiotherapist (MSc, MCSP, MHCPC)
I am an experienced Chartered Physiotherapist specialising in musculoskeletal conditions and sports injuries. I've had the privilege of working with clients in the UK and overseas, privately with elite athletes, and as a senior musculoskeletal physio in the NHS. I now spend most of my clinical time treating runners, cyclists, rowers, climbers, yogis and crossfit athletes. I also enjoy working with people following joint replacement surgery and those with occupational aches and pains.
In my pratice I am particlarly interested in analysing human movement holistically and love the detective work which leads to the root cause behind particular dysfunctions. As a Sports Massage Therapist (level 4), and having completed several post-graduate manual therapy and acupuncture courses, I'm very hands-on. I tend to combine this with exploration of natural movement, influenced by my background as a qualified yoga teacher. I also draw regularly on my foundation in functional strength an conditioning, from my BSc hons in Sport and Exercise Science, and believe that this is key to facilitating lasting change.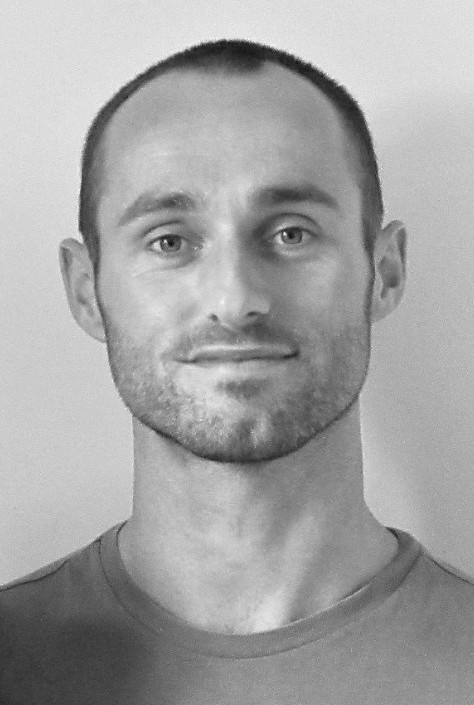 I completed an MSc in Rehabilitation Science, qualifying as a Chartered Physiotherapist in 2011. I have worked with elite athletes at the National Indoor Athletic Centre in Cardiff, and after several years gaining broad experience as a senior musculoskeletal physiotherapist in the NHS, I went on to establish a successful specialist clinic at a climbing centre in Brighton with my wife Eve. We both worked as physios overseas before setting up our clinics in Devon. Whilst working in the NHS I ran the spinal rehabilitation, lower limb, hydrotherapy and acupuncture programs.
When I'm not in clinic I enjoy trail running, crossfit, kite surfing, yoga and climbing. I am passionate about leading an active and fulfilling lifestyle and take great pleasure in empowering my patients to do the same.
Chartered Physiotherapist (MSc, MCSP, MHCPC)
I am an experienced Charted Physiotherapist with a special interest in Women's health. My passion is helping people get back to doing what they love, without pain. My sessions aim to find the root of your problem as well as checking the function of your muscles, joints and nerves. I look at the movements you are struggling with, how your body moves and what restricts it. I am particularly interested in pre and postnatal clients, and if there is an issue relating to the pelvic floor, then your assessment may include a check of your tummy muscles and an internal assessment to check your pelvic floor muscle function.
I qualified as a Physiotherapist in 2012, when I completed an MSc in Rehabilitation Sciences, but my study of the human body and mind started in 2003 when I studied Psychology and Anthropology BSc.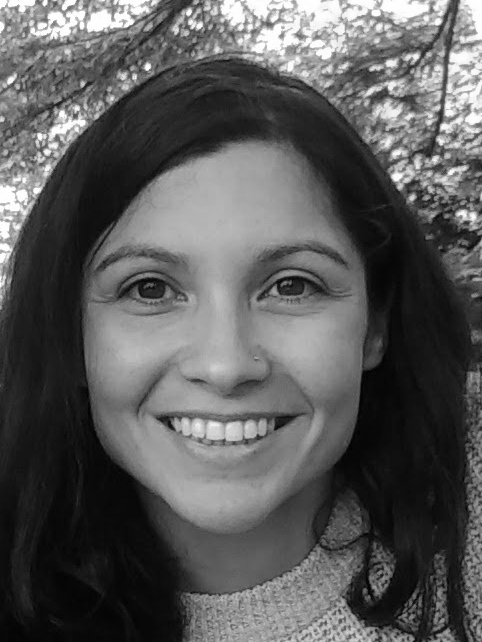 A combination of psychology and yoga training have given me a fascination with the mind/body connection, and in particular it's influence on healing and pain control. The change in human physical behaviour over millennia, and its relationship with health, excites the anthropologist in me, and I am keen to explore how changes in human movement habits over time have led to changes in our tissue health. I apply these themes to my physiotherapy practice and workshops to help people understand and treat the root of their physical problems.
Physiotherapy has taken us to all corners of the globe. We started in Brighton, where we trained, worked in the NHS, and set up our first clinic, (Peak Physio) in Boulder Brighton climbing centre. After getting married we spent 3 months in Uganda helping develop a service for children with disabilities at a Primary Health Care Centre, Nurture Africa. We worked with NGO Developing Physio, helping to trial their teaching modules, designed to teach physiotherapy skills to health workers in remote areas. We have also been involved with the "Haute Route" a three-week gruelling cycling tour of the Alps, Pyrenees and Dolomites, where we were working as part of a medical team providing care to the cyclists.
Returning to the UK, and back to Devon, we established Ashton Physiotherapy clinic in 2017 and also run courses and classes as The Yoga Physios. When I am not working or looking after my 2-year old I love yoga, running, climbing, painting and recently… Crossfit!